Big Mahalo for another educational, and fun Medical Cannabis Day in Hawaii.
View Last Year's 2021 Online Event:
https://youtu.be/yJ-34dS2wMU 
Submit the form at the right to RSVP for in-person event on your island. Share your ideas for medical Cannabis and get involved in this year's event. Submit your video to patients and we'll play it back during the live event.
Are you a local grower with an opinion on medical Cannabis? Help us answer some of our state's toughest questions about the medical Cannabis program on the grower's panel. Only a few seats left:
https://hawaiipatientsunion.com/mcday-growers-panel/
Hawaiʻi Medical Cannabis Day Event is June 14th 4-8pm HST.

The purpose of Medical Cannabis Day is to honor our patients and their struggle these past twenty-two years and to recognize and protect the right of patients to engage in the state authorized medical use of cannabis in Hawaiʻi.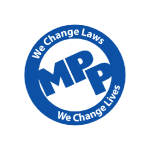 We work with legislators and key stakeholders to protect licensed patients' rights to "acquire, possess, cultivate, use, distribute, or transport cannabis or paraphernalia" while also helping patients operate within the boundaries of the law. Our events are the cornerstone of education for anyone seeking a license. We encourage others to get involved in our events as sponsors, presenters, volunteers, attendees and promoters of our events. 
This year we have innovative hybrid event model. Live, in-person events will be held at three locations. An online event will feature a live feed of each of the local events. Presenters will engage in-person at each event. Others are submitting short, pre-recorded messages that will be played during the live event. Anyone interested in presenting a short, educational and informative pre-recorded video or in-person presentation should fill out the form on this page to indicate your interest. A member of our team will follow up with more details and to answer any additional questions.
This diverse and inclusive inter-island event will be a celebration of hope and healing as well as an intimate evening with educators, policy makers, cultivators, processors, distributers and other licensed and unlicensed patients. Everyone is welcome to attend, learn and share. As always we will end our online event with an open Medical Cannabis Day discussion. Experts will remain on-hand to clarify and help you digest the day's presentations. We want to address any questions missed in the individual QnA sessions.
inclusive, virtual event will air free for all attendees. #PatientFirst organizations on each island will be celebrating in their own unique style. This inter-island celebration will be streamed online.    
A special keynote address will kick off the day at 4pm. Expert presentations, QnA, music and fun will follow. Meet new and old friends in the virtual lounge and get involved at any level you choose. 
Online donations will be accepted but your attendance is free. Sponsorship opportunities available.
Special thanks to the many organizations and volunteers for volunteering time and resources to make this state-wide event possible.
Medical Cannabis Day roots come from the early adoption of the state authorized use of Cannabis for medical purposes. The intention and positive blessings of Cannabis for medical patients continues. Dr. Clifton Otto's work over the last ten years has brought recognition for patients with debilitating health conditions. 
Together we honor patients and our rights to Cannabis medicine.
2022 Proclamations
We are again hopeful that our island Mayors will proclaim June 14th, Medical Cannabis Day in Hawaii. We're also hopeful Governor David Ige will once again proclaim June 14th Medical Cannabis Day. 
---
Subscribe to Stay Informed
https://hawaiipatientsunion.com/subscribe/